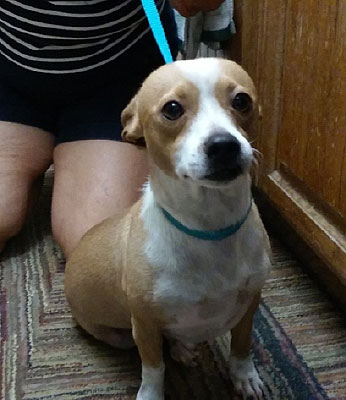 BUDDY
This is Buddy. He was hit by a car and bit the person who rescued him. Scared and nervous he was sent to Urgent Care (Gilson) for a fractured pelvis. Two Pups were called in to provide financial assistance. The surgery went well. Below are the words from his kind foster.
"Buddy Still has some lameness in right hind leg. Buddy can come out of his crate for brief periods of activity under supervision. He will be rechecked with x-rays in a couple of weeks. So cute! He will get adopted immediately when he's well."
Buddy WAS adopted as soon as he was cleared by his Doctors. He is a happy healthy boy.